Education Programs
Junior high and high school students can sign up for programs in entrepreneurship, STEM, web development and our annual virtual celebration of black high school graduates across the nation.
Learn More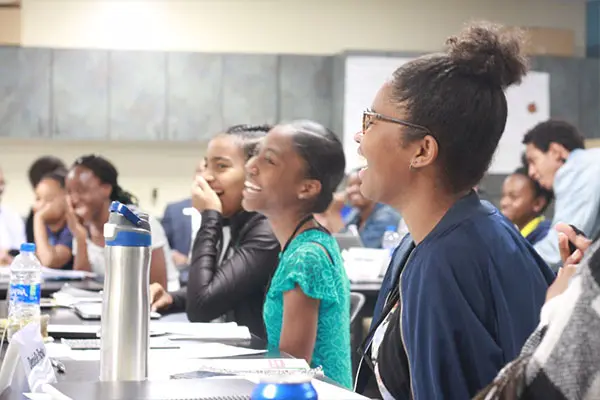 Biz Camp
Biz Camp is a free four-week entrepreneurship summer camp for boys and girls ages 13-17 where students learn how to turn their business ideas into reality through planning, analysis, and real world application of what they learn in the classroom.
Project Ready
Project Ready works with high school students to provide the knowledge, tools and skills needed for post-secondary success. This program focuses on STEM, mentorship, leadership development, historical and cultural literacy, campus tours, national case competition, and career preparation while in partnership with the National Urban League.
Urban Bridge Builders
Urban Bridge Builders Camp provides girls and boys, ages 13-17, a chance to explore the numerous dynamic, diverse and lucrative careers associated with their science, technology, engineering and math academic pursuits.
LA Black High School Graduation
Join us for a special hybrid graduation event: Los Angeles Black High School Graduation: 'Young, Gifted, and Black' – a positive cultural celebration for high school graduates in Los Angeles. This unique, interactive event will provide an exciting virtual and live experience for Los Angeles high school graduates in recognition and celebration of their accomplishments, aspirations, and Black excellence.