Last Friday, we had the honor and privilege of hosting our 2022 Los Angeles Black High School Graduation at the Historic First AME Church. The event brought together community members, civic leaders, and high school graduates throughout Los Angeles as we celebrated the outstanding accomplishments of the class of 2022. With all the challenges that the last few years have brought, this year's graduating class has so much to celebrate and be thankful for.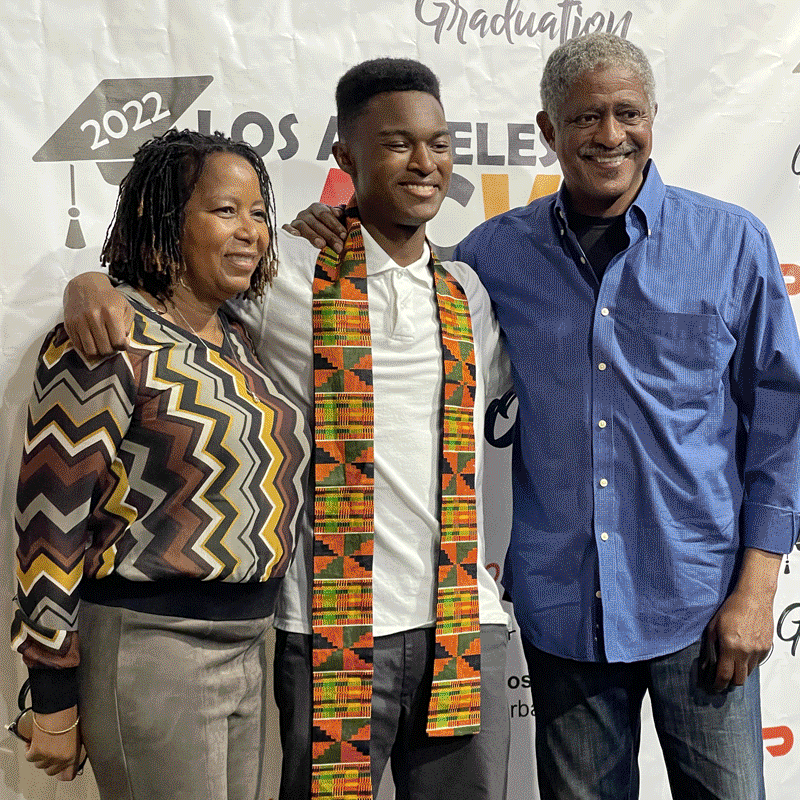 Special guests included Pastor J. Edgar Boyd, Senior Minister, First AME Church; Comedian Ramona Stephens; Violinist Poetic Moor; spoken word with Kito Fortune, Michael Lawson, President and CEO, Los Angeles Urban League; and Dr. Norris Dorsey of Cal State Northridge.
Graduates in attendance received gift bags and giveaways with over $12,000 in scholarships given out to twelve lucky seniors. Sponsors for this year's Black High School graduation included Doordash, Aldi and National Urban League.
This year's event served as another important reminder that our youth deserve and need our support. With all that a teenager must endure in obtaining a High School diploma, it will always remain an occasion to be celebrated.
We applaud our 2022 Los Angeles high school graduates for this major milestone as they begin the next great chapter of their lives. At the Los Angeles Urban League, we ask that you take the time to congratulate a graduate in your life, because they are not only the class of 2022, they are the future of tomorrow.