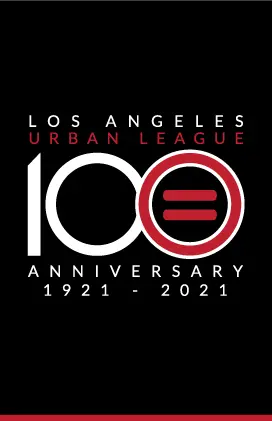 In celebration of 100 years of service since 1921, please make a donation of $19.21 or more.
Empowering Communities. Changing Lives.
Your support makes a big difference
Justin Whitted, Field Engineer
Justin successfully completed the LAUL's CCIC workshop series and then engaged with LAUL's job placement activities facilitated by Job Coach Aureliano Galvez. In April, 2018, his perseverance paid off as he got hired by the Griffith Company as a Field Engineer. A grant from LAUL assisted him with paying his union dues, and purchasing tools and uniforms. Justin says he is very appreciative of the League for supporting his transition towards economic self-sufficiency.
Tamara Baca, Pipefitter
Tamara struggled with self-esteem from her teen years into adulthood, and substance dependency led to her being incarcerated several times. Determined to begin again, she sought out possible training opportunities and learned about the LAUL's CCIC program. She enrolled and received sponsorship by the Pipefitters Union. Tamara gained courage and now works in a field where she is breaking ground for other women of all backgrounds. She has expressed gratitude to the LAUL for the knowledge she gained from participating in the program.
Stephen Hinds Jr., Carpenter
Stephen is a Guyanese-American who immigrated to the U.S. seeking better living conditions and opportunities for his family. He initially had many difficulties securing employment. By word of mouth he learned about the LAUL's CCIC program. He enrolled and successfully completed the program and because of a referral by the LAUL, now works full time as a carpenter, with a living wage to support his family.
College Freshman Thanks LAUL for BizCamp Experience
Elijah Jobe, BizCamp Participant, 2016
I would like to thank you so much for the opportunity to attend and compete in the Biz Camp a few summers ago. I didn't see it then, but business has had a real calling on my life. It is my major now at Dillard University. I have at least 5 classes that are all business related from economics to accounting, and the things that I learned so long ago at Biz Camp have come back to give me a slight edge in my classes. So once again I would like to thank you and all the other staff. And I also wish future Biz Camp students good luck.
Like many ex-offenders, Katrice Glass was met with multiple barriers when she tried to re-enter society after serving 16 years in prison. While trying to get her life back on track she held multiple low-wage jobs while caring for her daughter and uncle who had fallen ill and could not care for himself.
Katrice started looking for a more stable job and visited her local Workforce Center where she learned about Los Angeles Urban League and the Construction Careers Information Center (CCIC). She was interested in the apprenticeship program and joining a construction union.
Early in 2018 Katrice completed the CCIC program and is now employed with Skanska/Traylor as a Carpenter Apprentice. "I'm so thankful for the Urban League and CCIC," said Glass. Because of the training I received I was able to get a job and create a safe environment for my family."
"The Urban League taught me to not only believe in my business, but also to believe in myself. It has shown me that entrepreneurship can be profitable."
"BizCamp helped me gain a new view and mindset about starting a business. It has shown me that there is more to a business than a good idea."
Alicia Jimenez came to this country in 1983 determined to make a better a life for herself and her family. Despite multiple obstacles such as homelessness, not knowing the language, and a limited education, the single mother of one managed to overcome those challenges and get on a path to self-sufficiency.
Alicia took whatever jobs she could find and worked as a street vendor to help ends meet until she was able to enroll herself at Chaffey College. While at Chaffey she was able to earn three OSHA certifications and strengthened her English language skills.
She then heard about the Los Angeles Urban League (LAUL) and the Construction Careers Information Center (CCIC). With the help of the Urban League and CCIC, Alicia was able to deepen her knowledge of construction, learn what it takes to join a union, and learn best practices for job safety and staying on the job.
Because of her hard work and dedication to the program, in early 2018 Jimenez was able to secure a full-time position with Los Angeles Metro as a unionized carpenter. "I am very thankful to Los Angeles Urban League and CCIC," said Jimenez. "I could not have done this without their unlimited support and guidance."